Lenten Season Highlights and Traditions
Sunday, April 12, 2009
Maundy Thursday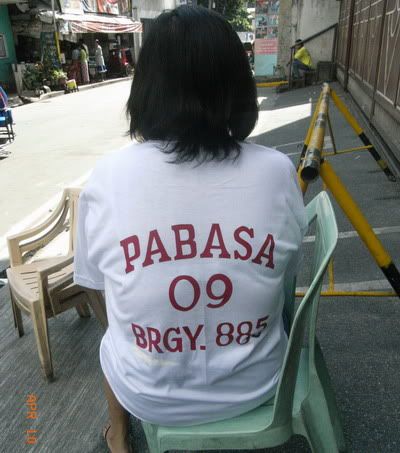 A "Pabasa" or Chanting of the Passion of Christ was held within our Barangay which is a yearly "Panata" or tradition of the family of one of our Brgy. Council Member, Jonas Go. The Pabasa was supported by us Council Members through some PERSONAL contributions and solicitations from generous kabarangays.


Good Friday
A group from a certain company in Sta. Ana sponsored an annual "Senakulo" or a play also featuring the Passion of Christ wherein they toured all the 19 barangays of Sta. Ana which highlighted the Crucifixion of Christ in the Town Plaza. They startedthe first scene in our barangay and depicted a total of 4 scenes here.


The Penitence
While about to shoot the first scene of the senakulo, I spotted this passing by and doing his thing right in front of the mini ggrotto beside our home. I was told this man is one of the pedicab drivers in my barangay who does this yearly after he was released from jail. Öh my! I had no idea but I'll check that out this Monday coz I was kinda intrigued to know.
Annual Good Friday Coffee Tradition with Cuz
On with the Good Friday tradition with
cuz
and looking forward to more of these.
Labels: celebrations