Twix the Future Musician
Tuesday, September 16, 2014
My son-in-law is so much into music nowadays. It's probably because of his daughter. He plays the guitar for him and at 2 years old his daughter can sing. It's a joy to watch them. As early as now, I can also see my granddaughter going into music. Hopefully they will make to full use their God-given talents. I wonder if my Twix will go into that. I'd love to see her be the
best
musician/DJ of her time. I will be looking forward to that and it will be a joy listening to her. In the meantime, I will enjoy her growing up years. Having grandkids is really a blessing.
Free Vaccine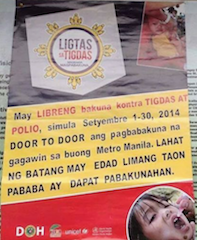 Today we offer free polio and measle vaccine to children 5 years old and below. Just go to our barangay hall starting 1 pm. Hopefully all children in our barangay will get to enjoy this free service care of the government. So calling on all mothers, please be guided accordingly.
Magnetic Theraphy, Anyone?
Thursday, September 4, 2014
Have you guys heard about magnetic bracelets and magnetic jewellery or magnetic therapy for that matter? I first heard of it from a friend and I kinda like the idea. It's quite interesting to note the benefits once you wear it. If you want to learn more about it, you can visit
this website
. Feel free to leave a comment if you too find it helpful and interesting. Honestly I really want to try it. I'll let you guys know the results once I get to have my own. I did some readings online and I got a lot of feedback mostly positive. This is the reason why I want all the more to try it.
License to Own and Possess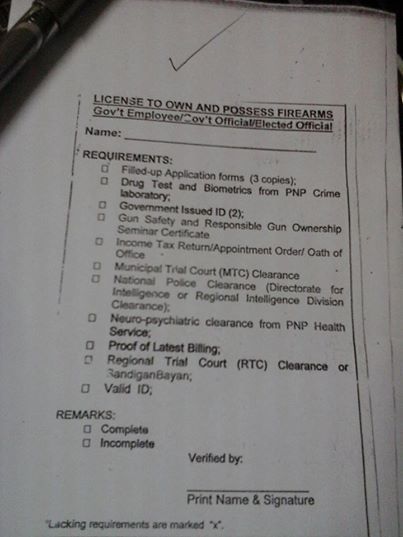 So it's out...here it is guys. This is for government employees and/or government elected officials. If you wish to own and possess, just submit all the requirements and there shouldn't be a problem.
My Favorite Time of the Year
Monday, July 21, 2014
Time really flies fast. We're done with the first half of the year. I'm glad that I was able to accomplish a lot of things. It's time to take care of the remaining half. I get excited too thinking that the holidays are coming. I think it's everyone's favourite time of the year. It's that time of the year that everyone gets really busy, from thinking of what presents to give down to decorating. Everyone wants to have a festive atmosphere. If you guys have a requirement
for elf on the shelf
, just let me know. I can show you where to purchase those kinds of stuff. Just leave a comment or send me a text message if you are interested.
The Heritage Look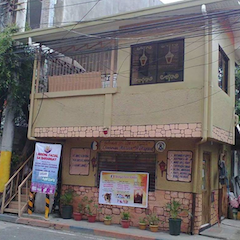 Look at our new Barangay Hall! What can you say? I call this the "Heritage Look." Thank you to all who helped. Let us maintain cleanliness in our Barangay!
Supplement for your Kitty Cat
Thursday, May 22, 2014
There are times that I don't want pets at home be it dogs or cats. I don't like being attached to them. We all know that they become part of the family once we adopt them. It's a joy having pets at home but when they start getting sick, my oh my, they are like your own children. You cannot just leave them dying. You also do all means just to save them. I heard that the number one killer in pets is kidney failure. If you have a cat who is suffering from one, why don't you check
http://www.entirelypets.com/renavast-kidney-support-cats-60-capsules.html
. This is actually a supplement to prevent further damage. Your cat's health will suddenly improve if you give them this supplement. I don't actually have a first hand experience but this are all based on my readings from reviews.
J Cuppacake Is My New Fave Place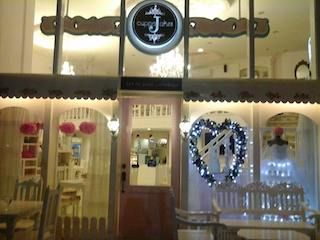 I soooo love this place. It's called J Cuppacakes. I always find myself heading this way all the time not just because of the place but also their cakes. Oh so yummy! I can't wait to bring Cuz Girlie to this place sometime. I know she'll love it too. She was impressed when I showed her the photo of the place. She says it's dainty!
The Marching Band
Wednesday, March 12, 2014
I always enjoy watching marching bands. I think this is a big thing in every amusement park. It has expanded too since you see it in malls already or in public places. It's some sort of an attraction now. I wonder who designs the marching band uniforms. It actually adds to the appeal of the band. It attracts a lot of attention too. I don't know why I really enjoy watching them. When I hear the familiar sound I often would rush to where the sound is coming from.
My Love for Caboodles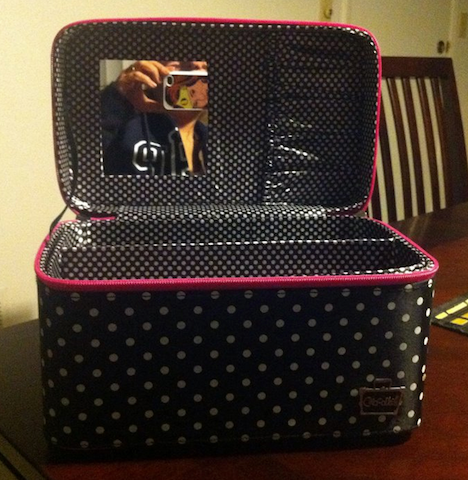 I couldn't stop admiring it. Had second thoughts if I really like it. I know I do because I keep coming back and checking it. I read somewhere that when a person touches a thing and checking it, tendency is she likes it and is willing to purchase it. I think this is true in my case. I was able to bring it home and I am extremely happy.