Bohol...This Time with the Chairmen
Friday, October 26, 2012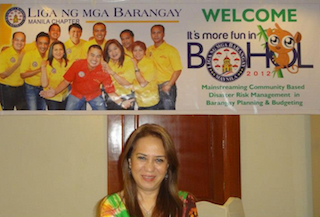 Lucky me! I went to Bohol twice in a span of two weeks I think. The first one was to be with one of my bff. We had a lot of fun and it was really a wonderful bonding moment. Second time was for Barangay Planning. I'm sure many of you know that I am one of the barangay officials already. We have this thing once a year and it's a lot of fun too spending time with them.
Software Holder
Oh, so this is what it is. I sometimes don't understand techy stuff and I don't wanna stress out myself about it. If someone shares with me then it's fine, but going out of my way to research, I am not cut of this. Anyway, I just recently found out about ilok musicians friend. It's actually a software holder. You might find it useful especially to those ones who keep on buying software. I learned that it can hold up to 500 software licenses. Amazing how a small and sleek design can hold up to a maximum of 500. Technology nowadays...what can I say!
Don't Tie It Any Other Way
Saturday, October 13, 2012
The holiday season is almost here and it's time to decorate. I know I would be needing more
cable ties
this time. Now I can understand why one of my friends is insisting to use it, it is indeed useful. It's the most convenient way to put things together and it doesn't look messy at all. It's pretty neat when you have those ties. Have you tried using it? If not you should try using one, I'm pretty sure that you'll turn into a convert once you start using it.
A Special Request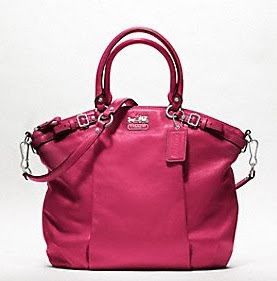 Got a call from my Cuz asking if I had plans of going to the US. She is requesting me to buy her this bag at Coach. Hope I find it in one of the outlet stores that I will visit. Hhhmmm, is this a confirmation that I am going indeed anytime soon?
Anything Here and There
I am glad that I am able to share almost anything and everything here in my blog. Once in a while I make it a point to post what I find because who knows one of my readers might find it useful. I know I have a diverse audience so anyone of you might find this
brocade silkworm 3800
interesting. I just came across this while browsing some websites because I was looking for something. I thought that someone might just need this, so yeah. I hope I am able to help in every little way I can.