Brgy. 885's Fitness Program
Wednesday, March 10, 2010
The pilot session of our Fitness Program was held on February 21, 2010 at the vicinity of our Barangay.
The aerobics exercises started at 6:30 a.m. till around 8:30 a.m. Coffee and pan de sal was offered to all who participated.
The project will go on these succeeding Sundays for free and is open to not only our constituents. We hope we can stretch out our budget for this endeavor and that support will continue to pour out.
Our heartfelt thanks to our Fitness Instructor(tress) Erich del Alcazar for his time, the generosity through their financial as well as in kind support of incumbent officials and candidates that I cannot mention here or I may be charged of electioneering (pardon me), the Council of 885 and SK council and the Tanods. Salamat po.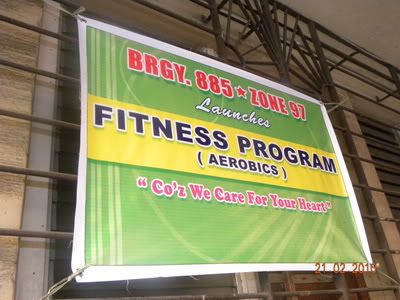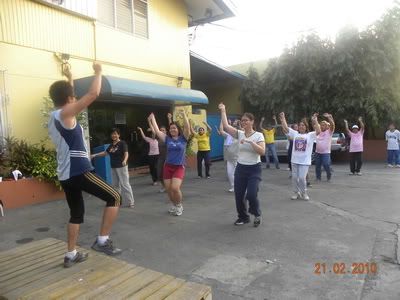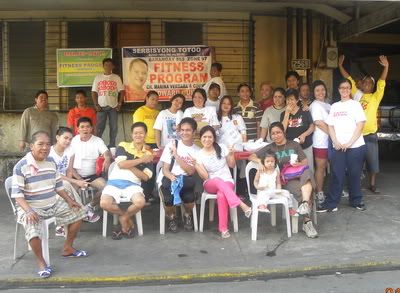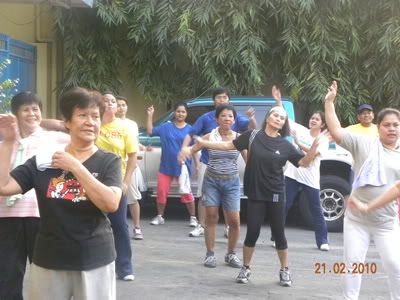 Labels: Barangay Governance