My Palawan Trip
Monday, October 13, 2008
Was at NAIA Terminal 2 a little past 6am and checked in for an 8:00am PAL flight for Puerto Princesa. The airport was beaming green with the first batch of fellow 3rd and 6th District Chairmen all in their Green Uniforms. Thanks God the one hour air trip was generally smooth and calm, me just finishing a few rounds of Tetris in my mini lappy when the aircrew announced that we are finally preparing for our final descent.
Alighting from the plane's staircase, I was surprised with the warm welcome prepared for us. There was a military band in uniform playing and a group of ladies carrying leis of shells individually hanging each of them one by one on our necks. A group of Liga ng Mga Barangay Officers who went days before were also at Puerto Princesa airport to welcome and arrange everything for the said seminar. They took care of our luggage and were directed to our respective coaches to bring us to our Hotels and can yo imagine that our convoy was escorted by a motorcycle ridden policeman on the road trip? What an experience!
We reached the Hotel by 9:00am and I was billeted at Rm. 126 of the Asturias Hotel with 2 other Chairwomen who will be on the last batch arriving around 4:00 pm. After some final instructions, a few picture takings, we headed to Badjao Seafood Restaurant for a Buffet Lunch then back to the Hotel. I almost was in a middle of a nap when a fellow Chairman texted me and told me that a brief lecture has started after which we all proceeded to a tour of the City. We went to Iwahig Penal Colony, Crocodile Farm, Landfill area where we saw their odorless dumping site which contributes much on the maintenance of Palawan's cleanliness. We were instructed not to litter or throw cigarette butts around or we might get caught and penalized. Despite the rain in the late afternoon we went on our next at Mitra's Farmhouse and last for the day was Baker's Hill. BTW, we shopped at souvenirs at the mentioned places except at Mitra's. Dinner followed at Skylight Hotel's Open Dining Hall.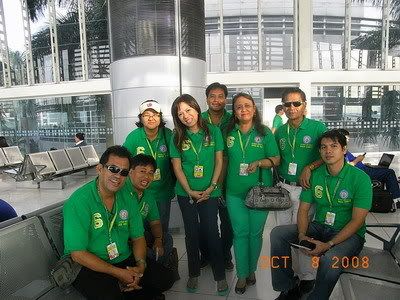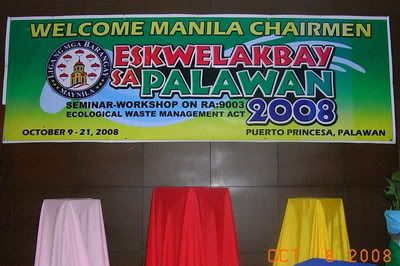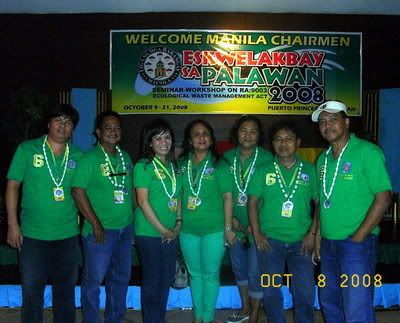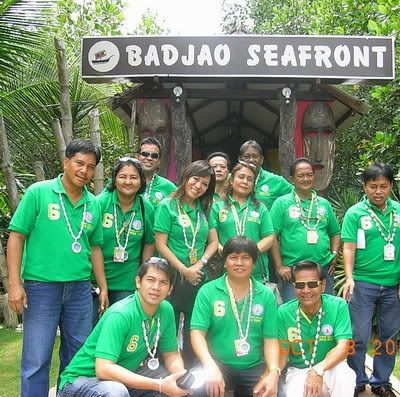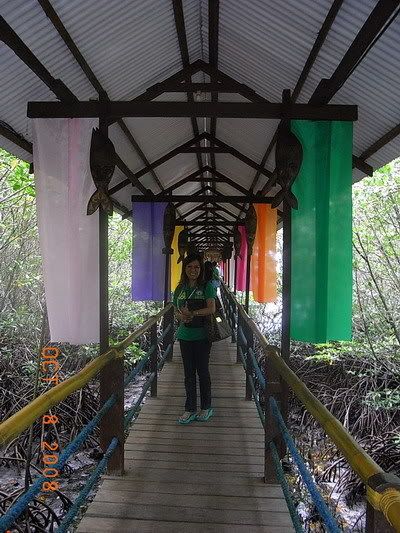 Labels: Barangay Governance, Travel