Why am I always sick?
Wednesday, June 25, 2008
At least I feel a little better now but I'm quite depressed why aches and pains keep pestering me. If not headache from rhinitis attacks, it's stomach pains with uncontrolled bowel movements and/or frequent bodily pains. I hope these are just symptoms of PMS and nothing worse. But judging through the following photos from the past week-end's affair, who would say I'm ALWAYS sick?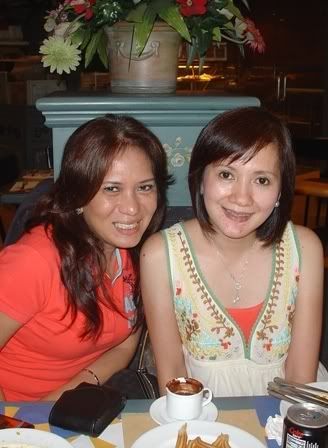 Cuz

Girlie

's birthday treat last Friday at Dulcinea, Theater Mall, Greenhills.
With college buddies Susan and Macoy during a buffet dinner at Sofitel Hotel's Spiral Restaurant to celebrate Susan & Ogie's 25th wedding anniversary.
Labels: celebrations-Friends, health and fitness