Coping Up
Monday, January 7, 2008
Part of my New Year's resolution is a promise to stop ranting and complaining about things. Acceptance, setting up my priorities and doing the best I can and loosen up things to eventually make life a lot easier. I have to take advantage and make use of my time properly - time mangement, ika nga and not to forget blogging - campaign ads and visiting my links.
Saturday, January 5, 2008
A.M
Barangay Duties
- Paper works, summons, setting up schedules of case arbitrations for Monday-Wednesday.
P.MVanity Time
- Went to my dermatologist for my scheduled diamond peel.
Time with friends
-Bonding with BFF Edna's kids at Serendra.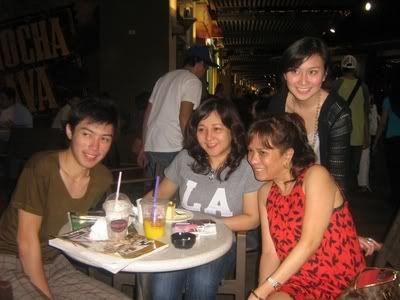 With Edna's son Garlic and pretty daughter Ginger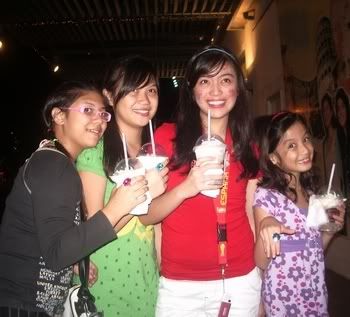 Queenie with Edna's 3 young girls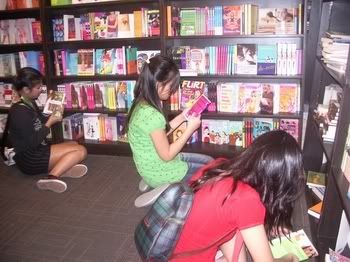 At Fully Booked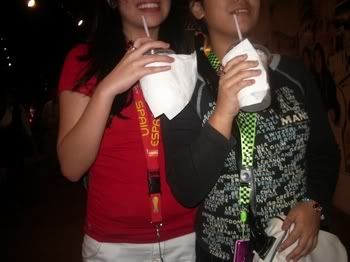 Queenie and BFF Zian ala Gossip Girls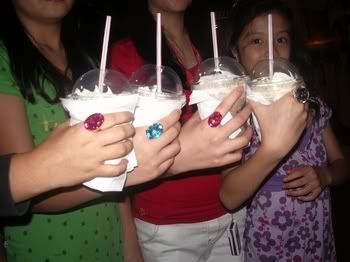 Kikayness
Labels: Beauty and Vanities, Bonding with friends, Community Service