Updating Again
Friday, April 20, 2007
I was just too lazy to blog the past 2 weeks and felt quite sluggish due to abnormal sleeplessness and mood swings.... and even missing regular office visits.... aarghhh.

Anyways and for the record, here's an update of my recent activities





I'm into belly dancing again, (had 2 sessions with bff cuz) after 5 months of hiatus and felt like a novice in the field completely forgetting even the simple and basic steps.




A huge box of Tessie Aquino-Oreta campaign materials were delivered from Tito Len (Rey's uncle).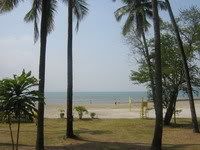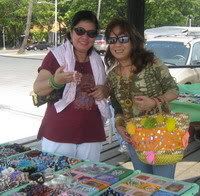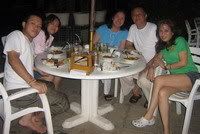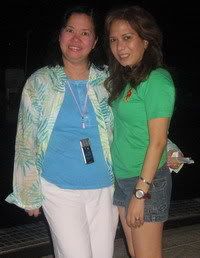 On the lighter side, I had a lot of bonding with friends here and abroad (SMSes with San Francisco based childhood friend Carina, long long phone chats with college pal bestfriend Rhona in Seattle ), an overnight getaway with best friend mommy Lynne and her family at Club Morocco in Subic and good times with bestfriends Edna - Gina and other kumare friends Mel, Alma, Beng, Jing , etc. at the wake and interment of Edna's MIL. I'm so thankful for all my friends who spices up and add zest to my life not to forget of course my net friends.


click to enlarge
Labels: mixed nuts