Club Morocco Property for Sale, At Cost
Wednesday, March 14, 2007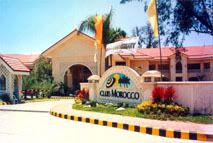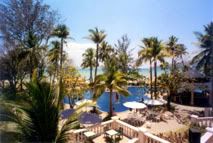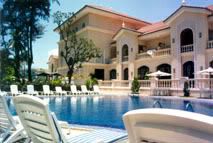 Thinking of a place to retire? This is the perfect place!
I*m selling my 150sq.m lot, Blk. 21, Lot 21) situated within the area overlooking the beach and the clubhouse at Php350,000.00 (pwede terms depending upon the buyer) BUT you have to still assume the balance of Php6,100. a month for the next 5 years but again, I suggest you pay it off for a 50% discount minus the interest. If you are interested, I can send you the copy of the vicinity map.
Experience true living in a
Mediterranean- styled getaway
By Cesar E. Tordesillas , Manila Times
You work so hard, so intense that your mind and body begs for a winding down to receive life's greater rewards. It's now time for an escape as you realize that problems and work can wait for a while but your little moment of relaxation cannot.
For the hardworking souls, a grand vacation is what you need. But you can make it different this time by spoiling yourself with treats you don't usually enjoy. And, nothing quite perks you up by getting away from it all in a holiday get-away from the bustling metropolis to a haven of enduring old styles of architecture.
Located at a resplendent 240-hectare estate in Subic cove, Club Morocco Residential Estates captures the imagination with spectacular views, which in itself alone is already worth the price. Throw in a hint of old-world Moorish influences engulfed in a romantic cove sprawled along a rolling terrain and over-looking the Subic Bay and suddenly and you're lost in a magical world where you dwell in tranquility, sipping a cup of coffee or a glass of soda without a care in the world.
To the southeast is the Subic Freeport; to the south is the Snake Island; to the northeast, the forests of Zambales; to the northwest, the beaches of Zambales; and to the southwest, the mountains of Bataan. This pristine, fully amenitized residential community will strongly appeal to your vacation starved senses.
As you pamper yourself in these serene homes with an inspiring view of nature and a luxuriant feel away from the hustling and bustling city-life just listening to your favorite music, it will be great to know that the city's prime malls, business and entertainment centers are just a few minutes drive away. You will never have to lose the convenience urban centers can offer.
Residential Features
Club Morocco Beach Resort and Residential Estates creates a peaceful, soothing ambiance with seductive homes that emulate the architecture of the Kingdom of Morocco.
The three Mediterranean Villages: Villa Ibiza, Villa Monaco and Villa Venezia has wonderful views in a variety of landscapes with tree-lined streets, wide concrete roads, centralized and interrelated water, drainage and electrical systems, and a guardhouse at the entrance gate for everyone's safety.
Resort and Beach Club
The resort and beach club feature 5 VIP Suites, 10 Deluxe Rooms, 10 Family Villas and 10 Day Cottages—carefully crafted for your ultimate relaxation whether you want to enjoy the breathtaking view of the beach or simply doze-off in your private refuge. In its intricately designed architecture, the Club is truly a profusion of stylish Moroccan patterns—stained glass designs, geometric latticework, marble floors, and porticos.
Recreation, Entertainment, Dining
Club Morocco houses state-of-the-art indoor sports, fitness and health facilities that are sure to delight and satisfy your desires. There is also a provision for Aqua Sports facilities such as Jet Skiing, Wind Surfing, Paddle Boats, Paddle Trikes, Motor Boats and Wave Riders for those who are mad about intense sports. Gym and Fitness Center, Spa and Sauna are also open to indulge and pamper you. We also have a Tennis and Basketball courts, Bowling and Billiard Hall, a Kiddie playground. For exotic cravings, try this mouth-watering array of cuisine served at the Casablanca Restaurant. They offer a wide variety of sumptuous and delectable recipes ranging from Mediterranean, to Continental, to Filipino dishes—in distinct flavors. So you'll never run out of ways to spoil yourself in the club.
Accessibility and Convenience
Just 30 minutes travel by plane or 2 + hours by land, you get to enjoy all these amenities only accessible for the members and privileged guests. There's simply no dull moment at Club Morocco.
Labels: Investments